About Us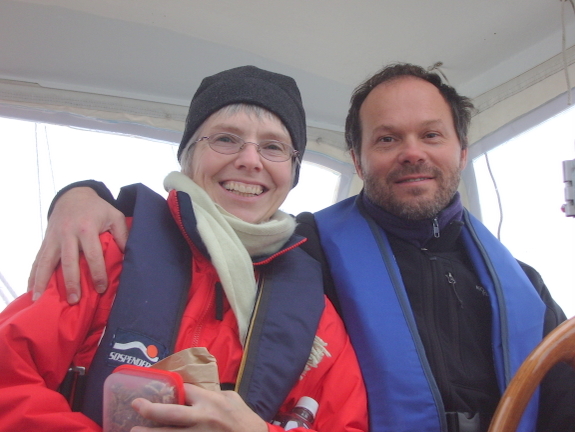 Van sailed on the Norfolk Broads in the UK when he was a teenager, so he had a childhood interest in sailing. But he also loves the mountains and the science of nature. Sailing makes for some pretty interesting physics.
Marilyn grew up on a farm in the midwest US, so she had no concept on the ocean or sailboat as a child. On moving to the Pacific Northwest, she began to appreciate what being on the water means. But she really enjoyed the mountains and forests more – backpacking was her favorite vacation.
So what do a couple like this do when a friend offers a sailboat? Van takes it (after checking with Marilyn via phone), and this starts our adventure as sailboat owners.
Van's first sailboat was a 1975 24′ Dufour. It was a nice sturdy boat, built for sailing in the North Sea, so it was pretty good for sailing around the Puget Sound. We used it to learn how to sail, and even scaredy-cat Marilyn learned to enjoy it after 12 years of ownership. But going overnight was like camping, and we started considering something more comfortable. We even took the ASA Bareboat Charter course so we could learn how to handle a bigger boat.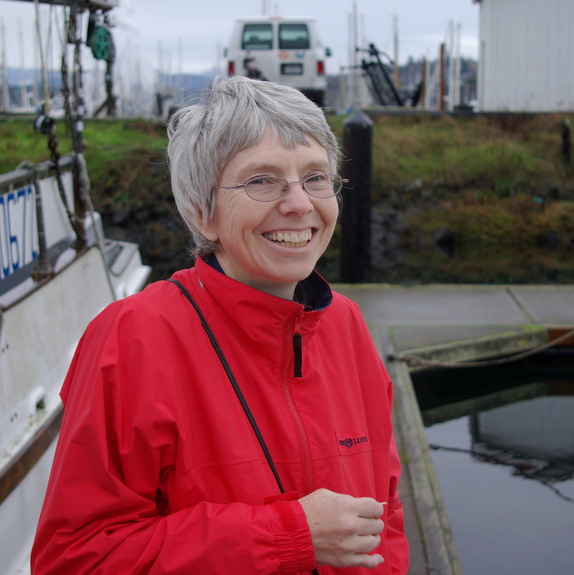 Then in mid 2008, Marilyn was stricken with Rheumatoid Arthritis or some arthritis-type of autoimmune disease, and being on a boat became a distant memory. For more than a year she battled the severe inflammation and pain, which was worst in her hands and feet. This made it difficult to walk even short distances around the home, or to lift just about anything. Both modern biologic medicine and naturopathic treatments failed to relieve the inflammation. Then finally, in mid 2009, a new biologic called Simponi had an effect. Slowly the inflammation is receding. Marilyn started the long road to recovery with a new awareness of how precious life can be, but with greatly restricted abilities due to joint degradation. Backpacking is probably out of the question.
And so we started a search for another sailboat, one that would be more comfortable and allow us adventures in distant places. A cruising boat, something of a good pedigree, and something built tough like they were made back at the start of fiberglass boat building.
It was Marilyn who found Rainshadow on Yacht World. Camper & Nicholson boats are generally not known in the US, and being a center cockpit boat made her a little different than the usual party-style aft cockpit. But after some long deliberation, we decided she was just right for us, so we began the purchase process. You can read about our adventures on this site, starting with the survey and ending….. who knows where?
If you would like to contact us, send email to: moderator@nicholson38.org